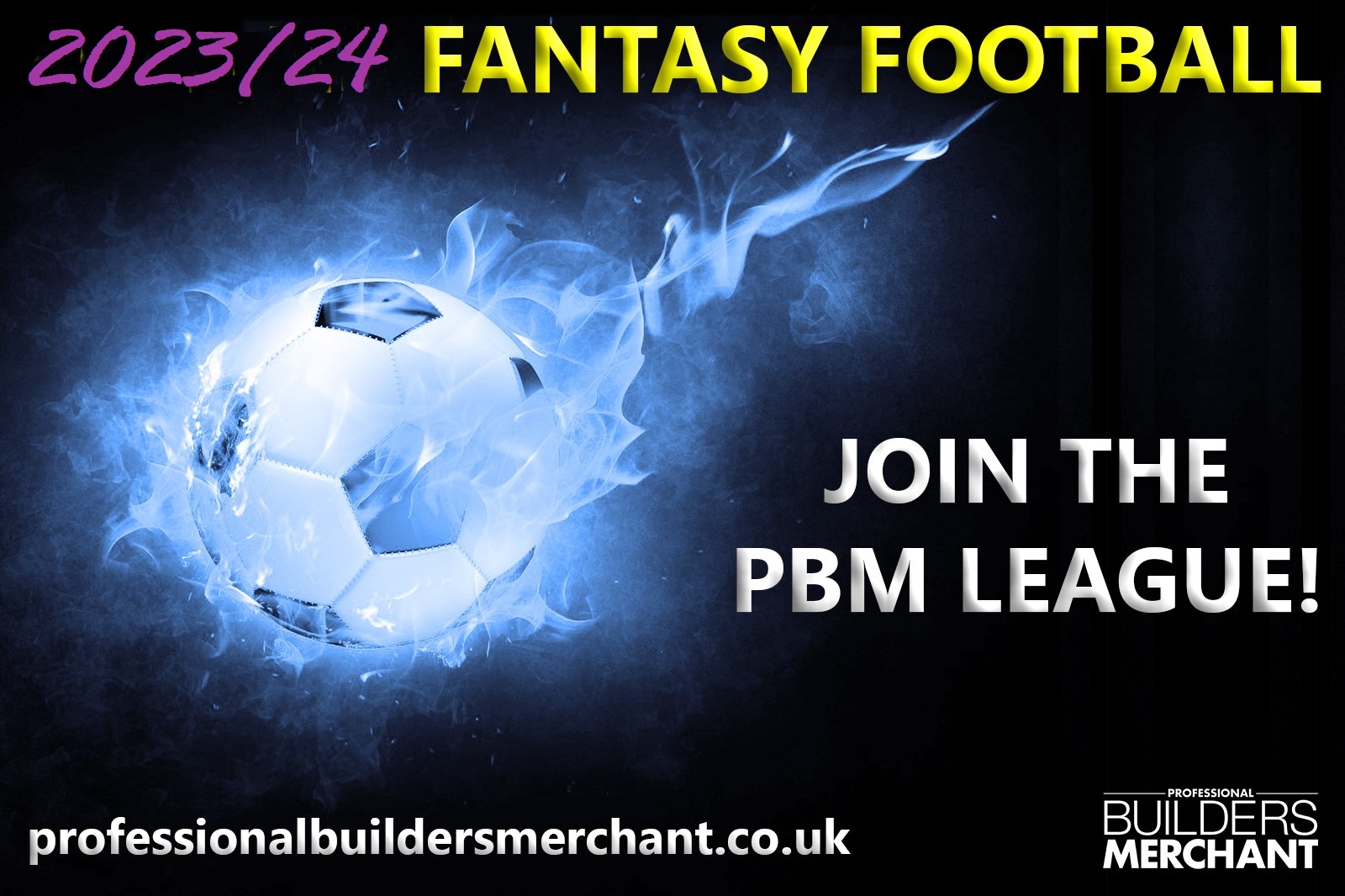 PBM's official Fantasy Premier League Fantasy Football is back up and running for the new 2023/24 season!
The 'Professional Builders Merchant' mini-league has now been set up for the new campaign, so for newbies and seasoned veterans of the popular FPL game alike, why not add your own team into the mix and see who will win the battle to find the merchant sector's best fantasy football manager?
The season starts on Friday 11th August at 8pm with Champions Manchester City making the trip to Burnley's Turf Moor to take on their former captain Vincent Kompany's newly-promoted charges. Once your last-minute tinkers are all settled, click this link to join the PBM league automatically once your team is entered into the main game.
Alternatively, just use the League Code: vs1mmd
And remember, to score points from Gameweek 1, the FPL deadline is 6.30pm on Friday 11th August 2023!
Completely FREE to enter, the PBM league remains 'just for fun' this year however the usual caveats apply with entry only open to bona fide employees of builders', plumbers' or timber merchants. Trespassers will be booted out!