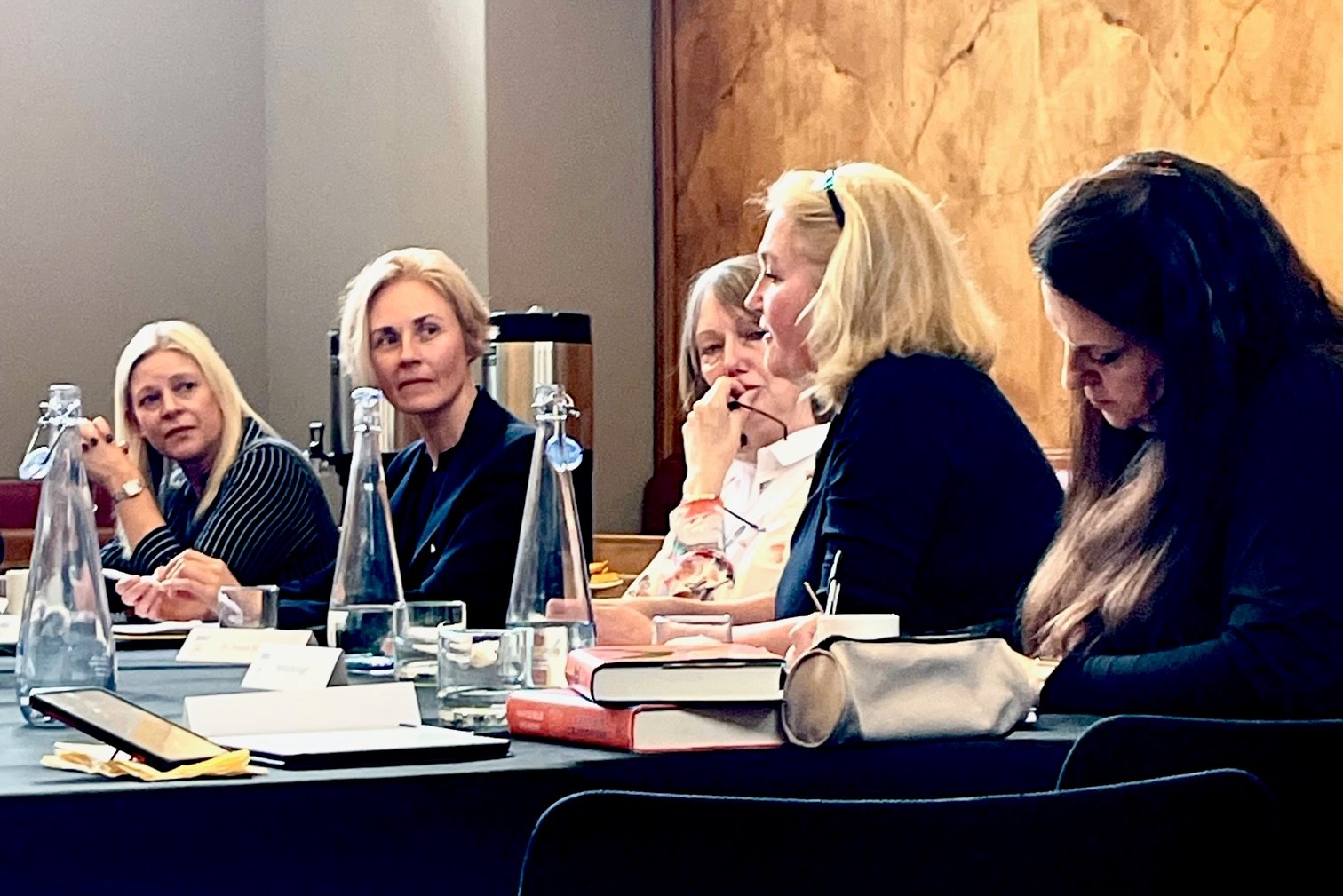 Following the launch of the Construction Inclusion Coalition in September, founder member Baxi hosted a roundtable discussion at RIBA, The Royal Institute of British Architects, focused on addressing gender imbalance and other equality, diversity and inclusion (EDI) considerations in the construction industry.
The roundtable was hosted by Karen Boswell OBE, MD of Baxi Heating UK & Ireland, who was joined by 10 experienced leaders from around the sector, including from Wolseley and the Builders Merchants Federation along with Baxi's own HR Director, Carolyn Reed. The aim of the discussion was to answer the question: how can the sector and supply chain improve its attractiveness to women, and what can be done to improve retention rates and reduce women leavers?
Recent CIC research has found that only 15% of construction sector workers are women, and just 6% are from ethnic minority backgrounds. Yet a CIC poll of over 2,000 UK adults in July 2023 found that 46% of people said they would be more likely to look for roles in construction if the sector demonstrated a strong commitment to diversity and inclusion.
The group identified a number of barriers preventing women from entering the industry and considered ways to overcome them, including greater collaboration, gender neutral communication, increased relevance, better job design and a stronger expression of the social value created by the sector in order to attract people with a desire to participate with a sense of purpose.
The discussion landed on three areas where companies across the sector could quickly start to make changes to improve their attractiveness to women:
Allyship. Identify leaders to partner with women workers in traditionally male dominant areas of the business, to better understand their experience of the work place. Then embed this awareness into leadership decision making and board level discussions.

Communication: Change visual, written and spoken communication, so that it better relates to women and their expectations. Use software / AI tools such as Microsoft office software or similar to identify problematic language and phrases and replace with gender neutral language.

Collaboration: Use existing and new shared platforms to amplify the value of a diverse sector and to embed new attitudes and behaviours that more align with a gender neutral workplace and equal opportunity.
Speaking after the event, Karen Boswell said: "It's essential that we keep up momentum following the CIC's launch during the recent UK Construction Week, to make sure EDI stays firmly on the agenda across the construction sector. I didn't want another talking shop and I'm really pleased that we have arrived at some tangible, practical and relatively easy steps that I'm confident will help make a difference."
Reflecting on the fact that the construction sector is facing a significant skills challenge in the years ahead if it can't attract new talent from the whole spectrum of the work force, Karen continued: "We must ensure that everyone feels comfortable in their role regardless of gender and background – there is a growing body of evidence that clearly points to the improved commercial and reputational performance of companies who embrace diversity and use it to innovate, engage and collaborate to delight customers."
The full report following the discussion is available to download here. Baxi says it hopes that its roundtable discussion becomes a catalyst for cross-industry collaboration to help address the obvious gender imbalance in the sector.
For more information about Baxi, click here.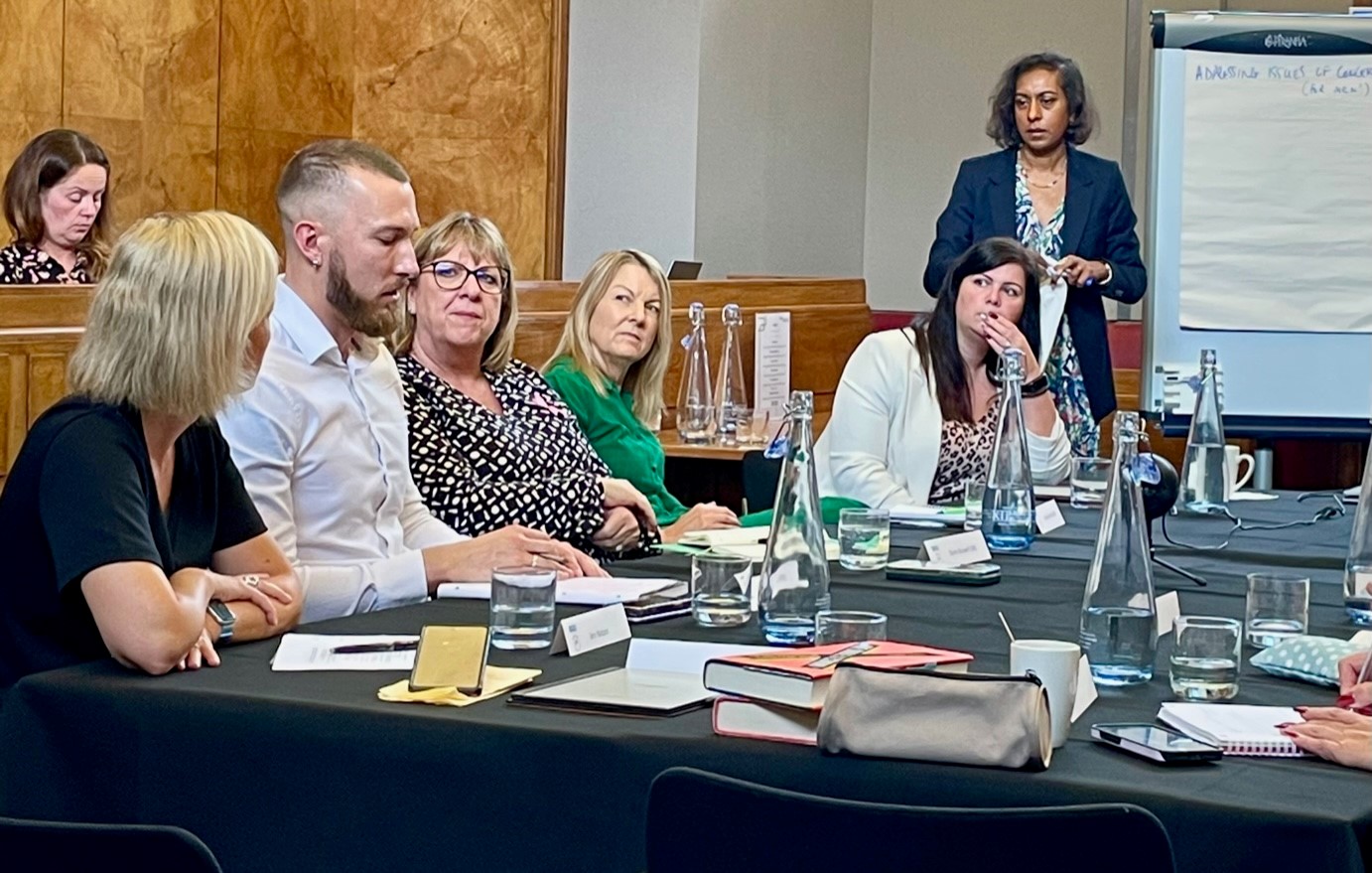 ---
Roundtable participants were:
Karen Boswell OBE, MD Baxi Heating UK & Ireland.
Kerry Wilson, Learning & Development Manager at the Builders Merchants Federation.
Sam Grierson, Customer Proposition Director & EDI Chair for Wolseley Group.
Marsha Ramroop (meeting chair), Founder Director of Unheard Voice Consultancy and former Director of Inclusion and Diversity at RIBA.
Natascha Engel, Co-founder and CEO of Palace Yard and former Deputy Speaker at Westminster.
Victoria Jones, Global Vice President of ED&I at AtkinsRéalis.
Julianne Miles MBE, CEO and Co-Founder of Women Returners.
Jack Painter, co-leader of Products & Services Delivery at WISE.
Carolyn Reed, HR Director at Baxi Heating UK and Ireland.
Dr. Susan Scurlock MBE, CEO and Founder of Primary Engineer.
Ann Watson, Chief Executive of Enginuity Group.