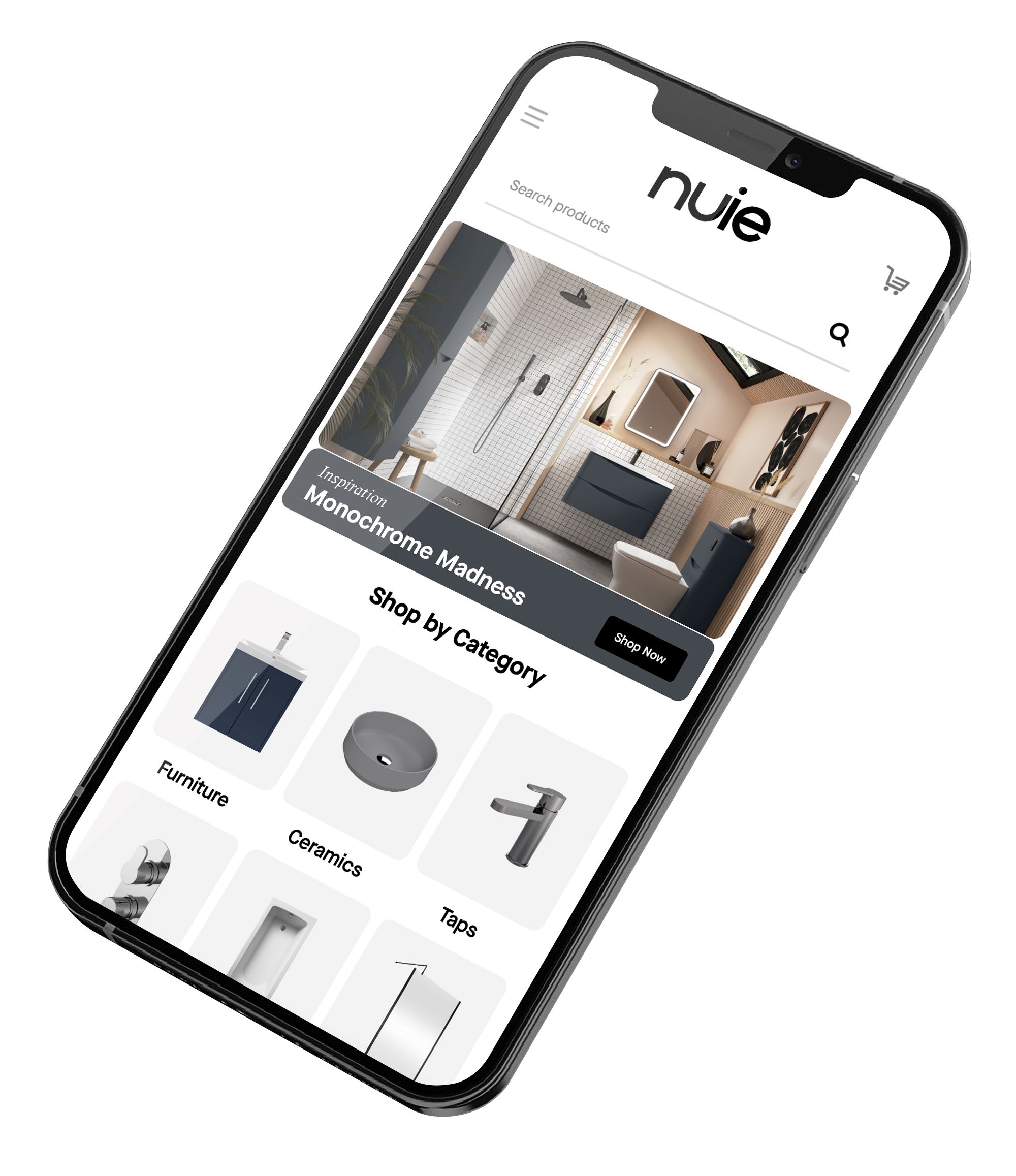 Bathroom manufacturer nuie's new marketplace has been designed to give customers a simple shopping experience, offering access to exclusive products and discounts, as well as the first look at product launches and up-to-date stock information.
The marketplace is described as the perfect one-stop shop for bathroom retailers and merchants as they can see their trade buying prices, gain the ability to create quotes for their customers and check stock instantly. The marketplace also showcases product datasheets and fitting instructions.
Retailers, merchants and installers can easily access more browsing filters and categories so they can find the perfect product across the Roxor Group's brands including nuie, Hudson Reed and BC Designs to fit their orders. The marketplace is free to view by installers and home owners, but purchasing can only be done via customers with a trade account.
Thanks to pairing with nuie's bespoke design tool, merchants and retailers can design bathrooms fit for any sized space and then purchase their chosen products included in their designs through the marketplace. The combination of nuie's design tool and marketplace is said to give users a seamless and hassle-free design process before placing their orders.
The marketplace also comes with early access to new products before they are featured in brochures, as well as exclusive marketplace discounts and bundles all making for ease of shopping. All of this, plus the most up-to-date stock information, is available to view from both desktop and mobile.
Jon Walker, Head of Marketing at Roxor Group, said: "Offering our customers the marketplace app is something we are proud of as a leading bathroom manufacturer. It accompanies our trade offering perfectly and gives retailers, merchants and installers everything they need when working with their customers. At Roxor we pride ourselves on delivering quality and have designed a marketplace which provides a quality service throughout the whole design and ordering process.